Bar Brawls Week 5 Winner. "Shots?!"
Brawler's Perspective
As the week 5 Bar Brawls winner, what was the most challenging part of the competition?
I couldn't believe I made it past the first round. I started with the Old Pal, I made 3, and used sweet vermouth instead of dry. I caught myself and had to remake them. Then I realized there were 4 judges (not 3) and had to knock out the fourth super quickly. I thought I was for sure out! My nerves got to me!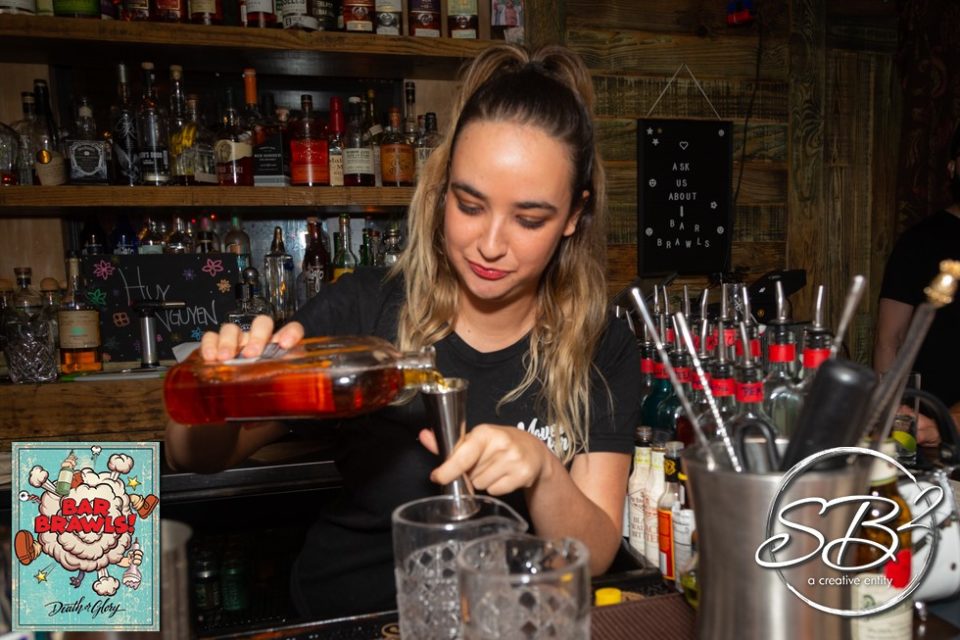 Tell me your strategy creating perfectly balanced classic cocktails for the first challenge.
For the Penicillin, we were using fresh ginger slices. I made the point to barely muddle it so it wasn't overpowering. I also added a touch of Islay scotch to compliment the blended scotch base and to ensure the spirit wouldn't be lost among the honey and citrus. When I made my Old Pal, I just stuck to the classic specs but was sure to make that cocktail first so I could really take the time to stir it properly to ensure the perfect level of dilution.
The second round was intense. Back to back classics and then your favorites. Tell me your strategy in this round.
I immediately grabbed all my glassware so I could use those as markers to remember the 5 cocktails we had to make. Other than that I really didn't have one. One of the best things I've ever done for my craft was to have spent some time working at a completely bespoke cocktail bar in Tulum, we literally had no menu, just a list of spirits and ingredients. On my first day I remember thinking "oh no, what did I get myself into" but by day 3 spur of the moment cocktails had become second nature. There's no time to overthink anything when you're 3 deep and every cocktail is something you've never made before! When it was time for our original cocktails, my only strategy was the mindset of fully committing to what I was doing and never doubting myself.
What was your favorite cocktail of the night?
I'd have to say my final original cocktail, because I've truly never made anything like it. It was also the cocktail that I got the best feedback from the judges. The music was 90s boy bands so I knew I wanted to do some sort of homage to the delightfully tacky style of bartending that was the 90s. Inspired by blue long islands/Grateful Dead's, I ended up making a spicy mezcal cocktail with blue curaçao, Montolobos mezcal, jalapeños, cucumber juice, yellow chartreuse, topping it off with sprite, and sinking a bar spoon of cassis to the bottom.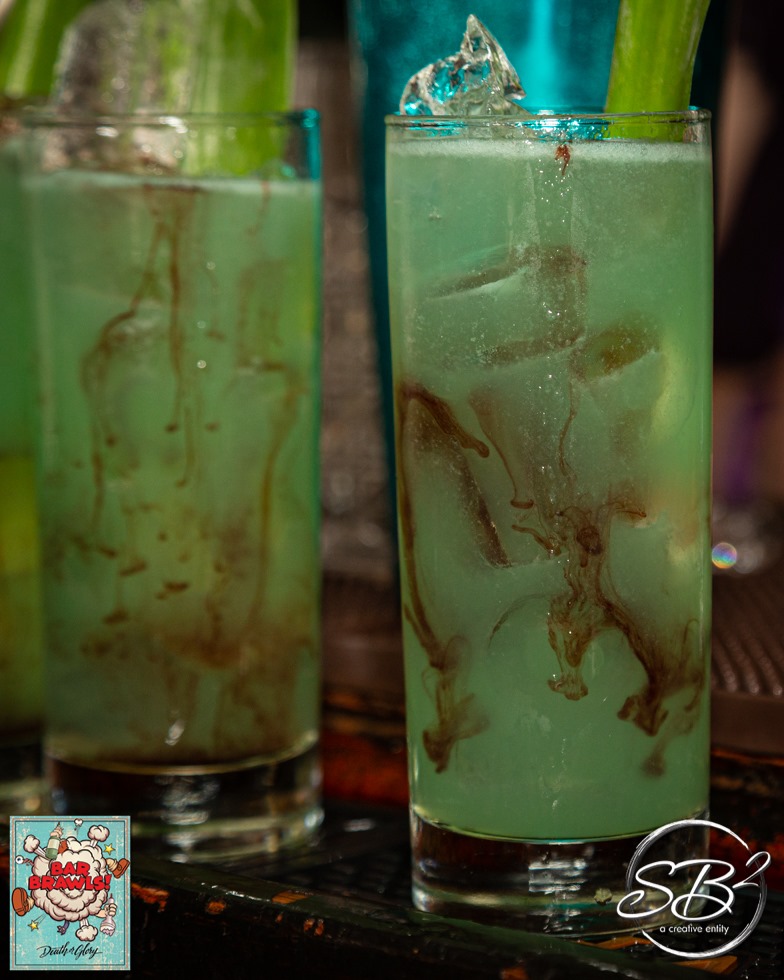 Guidance, if any to the next round of competitors.
Have fun and be yourself. Your own style of hospitality and ability to command the bar is your biggest commodity. And don't be afraid to GO FOR IT with your cocktails! If I was able to win with a blue curaçao and sprite cocktail, any type of win is on the table.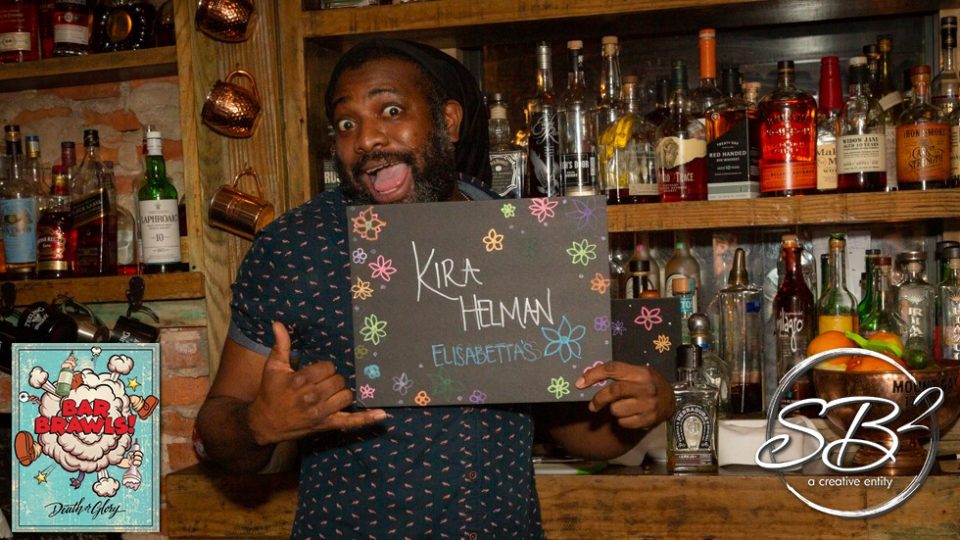 Tell me why you will win this competition.
I've worked at every type of concept, from terrible high volume nightclubs to fine dining to more intimate bars emphasizing classics. I'm ready for whatever is thrown at me.
The Bartender Interview
Known for:
Wearing sunglasses indoors, loving Midori, always down to make off menu cocktails, forever fan of leggings behind the bar, disco ball shots, being the first one to harass reps for free swag, having fun behind the bar.
Your go-to drink:
Mezcal Negroni with a grapefruit twist or a Rum Old Fashioned
Must have garnish:
Anything aromatic. We actually taste a cocktail first with our sense of smell, so a strategic garnish that isn't solely aesthetic can make all the difference. I've found that garnishing with some sweeter herbs like expressed mint or basil can do amazing things for rounding out slightly harsher nodes in cocktails without having to add more sugar. Plus, they're beautiful.
Essential bar accessory:
Microstrainer, nothing kills my vibe like ice chips in my daiquiri.
Best local bar:
I'm really loving what my friends over at Sparrow Rooftop at The Dalmar Hotel are doing. Adventurous cocktails all perfectly balanced, great hospitality, and you can't get a better view of the city.
Favorite classic:
I think I was probably the only 21 year old in history to pound Blood & Sands like they were water. Still one of my favorite classics but I like to sub Mezcal for Scotch!
Bourbon, Scotch or Rye
Scotch
Twist on cocktail:
I was really into beer cocktails a few years back and started making Paloma riffs with Steigle Grapefruit Raddler. I'd take equal parts fresh sour mix, blanco tequila and Aaperol, a few dashes of Peychauds and top with the Radler. Garnished with rosemary. Still one of my favorites for summer!
Next year you will be drinking:
Jameson, it's my go to! And probably still a lot of Ferrari's….I can't seem to quit those things.
Favorite music:
Closing Time by Semisonic 😉
Your Color:
Black
Best memory behind the bar:
Alex Day of Death and Co. walked into my bar 10 minutes before closing. I stayed open for him and screamed for 20 minutes when he left.
Featured cocktail: Hello Sunshine
I love this cocktail because it's so easy to make at home, there's no crazy infusions or house made bitters/syrups or ingredients that only bartenders know how to access. It's a great starter cocktail to impress anyone, and another great way to convince someone who thinks they hate gin that they actually don't!
Ingredients: 2 Oz London dry gin (I like Nolettes)
.5 Oz licor 43
.5 Oz chinola passion fruit liqueur
1 Oz cold brew coffee
.5 Oz orgeat
.5 Oz lime juice
Shaken, served on the rocks, and garnished with a dehydrated lime and a few espresso beans that I torched.
Interviewer: Renée Korbel Quinn, Spirited South Florida
Strategist | Writer | Supporter @cocktailr @SpiritedSFL #getspiritedsouthflorida #cocktailrs #downtownftlgirl