Bar Brawls Week 1 Winner. "BE PREPARED. If you don't know the ingredients, you will lose."
The battle for the coveted cocktail crown kicked off on Wednesday, June 12 and continues for 12 weeks, pitting 24 of the most badass cocktail professionals from South Florida against each other in a single elimination competition. We bought our ringside seat (the best way to experience all the action) to cover the Brawl and interview some of our favorite bartenders and sip tasty craft cocktails throughout the summer.
The Bartender Interview
Known for: Probably just being odd, honestly.
Your go-to drink: just throw back Jamo shots and cheap beer. I'll also throw back any shot of amaro… and still enjoy some jamo and cheap beers, lol.
Must have garnish: simplicity is key for me – a good clean lemon or grapefruit twist always works wonders. Either that or anything dehydrated.
Essential bar accessory: I always bring my own tools. Definitely my skull barspoons and my hawthorne strainers. Never underestimate a good strainer. Get them drinks all smooth and shit.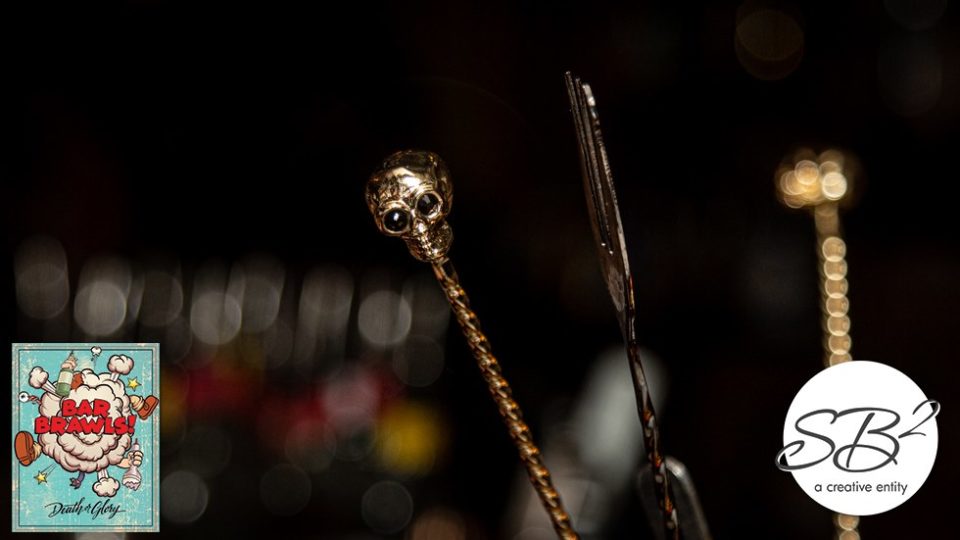 Best local bar: Voltaire for sure. Foster's is great as well.
Favorite classic: Last Word or a Negroni
Bourbon, Scotch or Rye: Rye
Twist on cocktail: a negroni – but I like to substitute the sweet vermouth with Cynar 70 and a few drops of orange bitters. Bitter and sexy, just like me (minus the sexy).
Next year you will be drinking: anything with vegetal notes and probably still Fernet and Jameson.
Favorite music: anything by Marvin Gay, Beethoven, or Lil Boosie. I have quite an eclectic taste in music. No true favorites though, favorites are hard for me.
Your Color: Green
Brawler's Perspective
As the first weekly Bar Brawls winner, what was the most challenging part of the competition?
Jessi: The most challenging part of the competition was the last round. Specifically the speed round, I had all four cocktails completed and could NOT for the life of me remember the fifth one. It was killing my time. Finally I remembered it was an old fashioned – an OLD FASHIONED that I make probably 20 of everyday. After that, it all came down to really developing some unique drinks that maintained my sense of flavor combination, originality, and complexity, yet remained balanced. I didn't want to just make a "twist" on a cocktail – I wanted to make myself into a drink.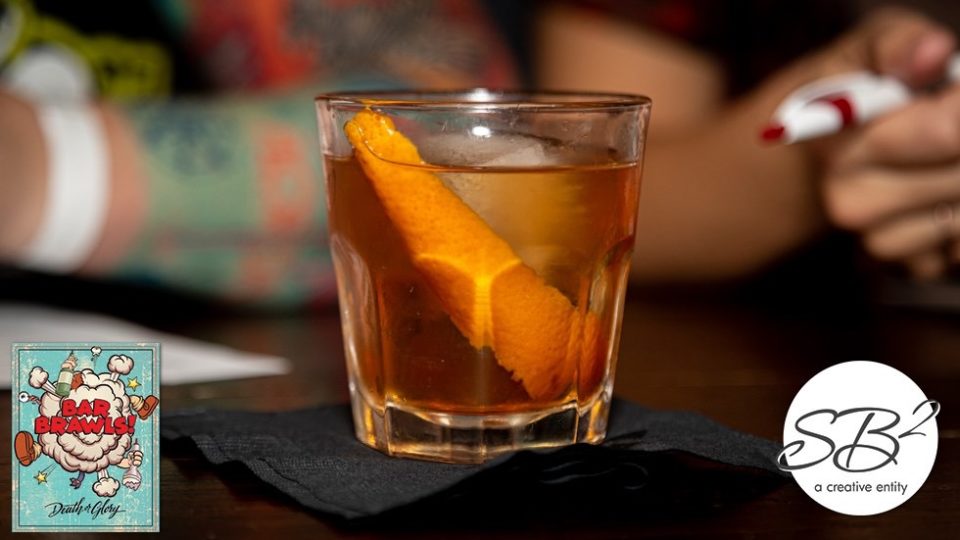 The Bijou was the first classic cocktail challenge, tell me about creating that cocktail.
Jessi: The Bijou was simple. I knew all of the ingredients, so just measured them into the yarai and stirred, then garnished. That's all there was to it.
Next up was a favorite Gin martini. I was able to sample the cocktails and your cocktail was the perfect balance of ingredients. What was your secret to pouring the Aviation?
Jessi: The Aviation was one of the first classics I learned to make, alongside the last word. Again, I knew the proper ingredients and ratios. My secret, I suppose, was just staying calm and focused just like any other night working behind the bar. By staying true to my style, shake, and eye for the finished product, I was able to present the drink to the judges just like any guest at my bar. Also, I think simplicity is key – keeping the cherry on a pick allowed the consumer to dictate how sweet the drink becomes, as well as having a cleaner look. Throwing it on the bottom is messy and harder for anyone to actually eat it.
The second round was intense. Back to back classics and then your favorites. Tell me your strategy in this round.
Jessi: The second round was awesome. My strategy was to stay calm and to act just like I had a group of guests who ordered a round of craft cocktails. Unfortunately, as I mentioned earlier, I forgot one of them! So my time wasn't as good as I was hoping for. Had I been up to speed, I think I would've really stretched the gap between me and my competitor. I also did a rapid infusion, which I think seriously helped in my second cocktail. Being prepared is the best thing you can do.
What was your favorite cocktail of the night?
Jessi: I was honestly torn between both of my final cocktails. The first one was a sazerac style tiki drink, where I combined bourbon, aged rum, ancho reyes, and grapefruit and chocolate mole bitters. It was rich and complex, yet simple and not too heavy. The other one was a completely different style. This one (I called it The Kanye) was composed of a mango and thyme infused gin that I made in my ISI, as well as dry vermouth, lime juice, and orgeat. Simple, refreshing, yet still complex with the tropical mango and earthy thyme notes. I'm thinking that one was my favorite – just because it was refreshing, and my house is like, 85 degrees right now as I'm answering these questions 🙂
Guidance, if any, to the next round of competitors.
Jessi: BE PREPARED. If you don't know the ingredients, you will lose. Just study, and treat the night like any other night behind the bar. It helped me to think that way – I could still interact with everyone else on the other side of the bar – you know, cracking jokes and acting like a fool just like I always do.
Why will you win this competition ?
I'll win this competition because I'm addicted to details. Being methodical in my style, yet still adventurous and confident always carries me through. I'm motivated and I think view the world and it's problems differently than most people. This is my strength.
Interviewer: Renée Korbel Quinn, Spirited South Florida
Strategist | Writer | Supporter @cocktailr @SpiritedSFL #getspiritedsouthflorida #cocktailrs #downtownftlgirl
Photography by: Studio B2, Inc / Emiliano Brooks