Certified Sommelier & Vino Consigliere
"I'm almost certain 30% of my body is made of Prosecco, I'm still waiting on the results on that."
The Bartender Interview
I met Ervin at the opening of Louie Bossi's Ristorante Bar Pizzeria on Las Olas and found my go to bar for handcrafted Negroni cocktails and charcuterie boards. Through the years, this has proven to a great space for researching and writing my spirited adventures.
Known for
I'm best known for my love for Italian classic cocktails, and my uncomplicated approach to build cocktails.
Your go-to drink:
Aperol Spritz. I'm almost certain 30% of my body is made of Prosecco, I'm still waiting on the results on that.
Must have garnish:
Oranges, you can use different parts of it to give your cocktail different dimensions. It could be sweet, tartaric or balanced. It all depends on how you cut it.
Essential bar accessory:
My wine key 🙂
Best local bar:
I like what my girls at The Wilder are doing, keep it up Tamara and Ruby.
Favorite classic:
The Negroni
Bourbon, Scotch or Rye:
Bourbon
Twist on cocktail:
Negroni Sbagliato
Next year you will be drinking:
Unequivocally a Negroni.
Obsession
Hibiscus flowers, all hibiscus drinks! Growing up my mom would make hibiscus tea all the time, and somehow through the years it kind of disappeared from my life. Traveling through Costa Rica two years ago, I was re-introduced to it, and it was love at first sight! A sangria made with hibiscus syrup has no match.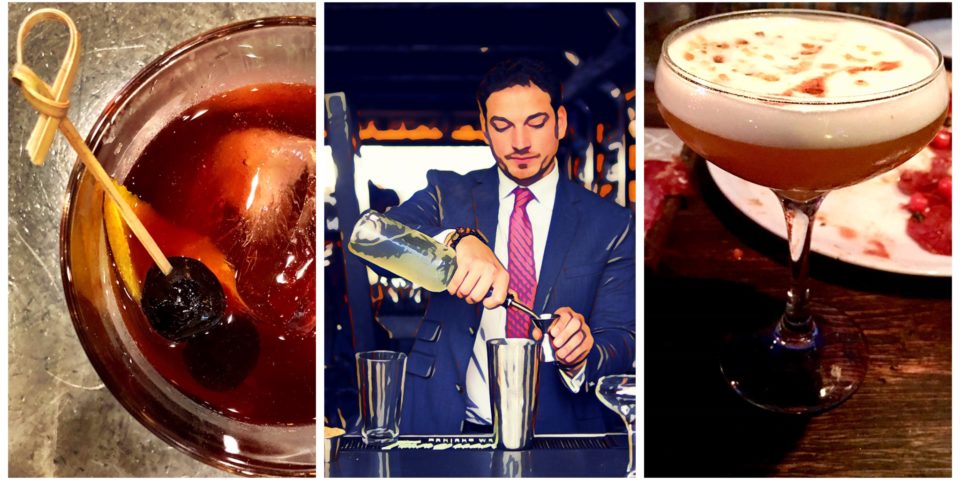 Tastemaker: Louie Bossi's Patrón Reposado Tequila
Ervin, alongside Patrón master distiller Francisco Alcaraz and microbiologist Mariana Sanchez, spent 11 months creating Louie Bossi's Patrón Reposado tequila. He spent three weeks in Oaxaca and Jalisco, Mexico, testing multiple batches to achieve the flavors he was imagining. Using the 'tahona' method to produce a caramelized blue agave (churning it over riverbed rocks to squeeze the agave, not bruise it.) This method produces juice that is much cleaner than if it were squeezed with a machine. Their tequila was aged for 180 days in French oak barrels. Machado advised that the Limousin French barrel is longer and darker than American and Hungarian barrels, so it adds beautiful color to the tequila in a shorer amount of time, and more flavor too.
Interviewer: Renée Korbel Quinn, Spirited South Florida
Strategist | Writer | Supporter @cocktailr @SpiritedSFL #getspiritedsouthflorida #cocktailrs #downtownftlgirl